There's no question that everyone should have a portable air pump handy in their car, garage, and home for quick fill-ups.
The AirMoto air pump is a perfectly portable, powerful, and the lightweight air pump that you can keep handy for those frustrating times when your tires are a bit too low.
It works with most inflatables, has a powerful 120 PSI output, and rechargeable battery, and includes a LED flashlight in case you're working in the dark.
The AirMoto is great for your car for roadside emergencies so you can inflate your tires quickly and get back on the road.
It's also convenient for filling up things in the garage like bike tires, basketballs, footballs, pool inflatables, and more.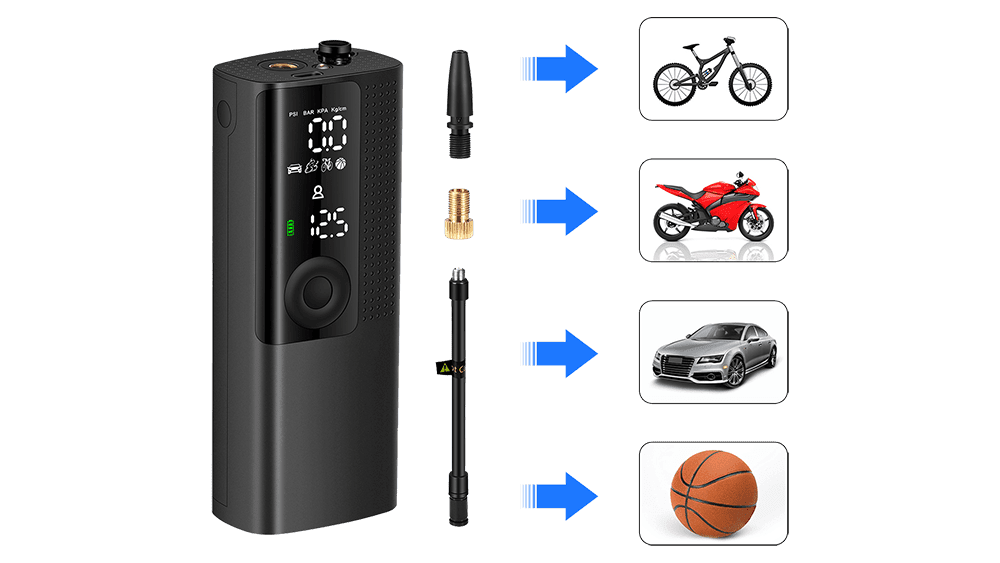 AirMoto is the all-in-one smart pump that is perfect for every situation!
For a limited time, AirMoto is offering GadgetPost Members up to 52% off and free shipping on select bundles!